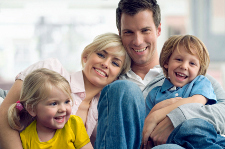 Erdenheim, PA - The employees at B.Q. Basement Systems are joining with other locals to provide meals to 25 families in need at the Carson Valley Aid for Children network, Chestnut Hill Meals on Wheels and Canaan Baptist Church in Germantown; in addition B.Q. is collecting monetary donations to make this Thanksgiving as special as possible for local families in need.

B.Q. has received 25 complete meals from the local ACMEMarket, a store that provides grocery amenities and pharmaceutical needs. B.Q. employees, families, friends, and the Flourtown Business Association are putting donations together to assist ACMEMarket in providing these meals.

B.Q. values the local communities and enjoys participating in events and donating to charities and families in need. They've sponsored local fun runs and raised money for the Flourtown Erdenheim Enhancement Association (FEEA).

As a local expert in basement waterproofing, spray foam insulation and crawl space repair in Pennsylvania since 2004, B.Q. Basement Systems has maintained its place as a top ten dealer of the 300 dealers in the internationally renowned Basement Systems, Inc. network. This commitment to the community combined with a passion to serve quality products to clients has contributed to their ability to sustain an A+ rating with the Better Business Bureau of Southeastern Pennsylvania.

ACMEMarket is a member of a network of 125 stores throughout Pennsylvania, New Jersey, Delaware, and Maryland. The network has been in business since 1981, and similar to B.Q. Basement Systems, ACMEMarkets donate $4 million annually.