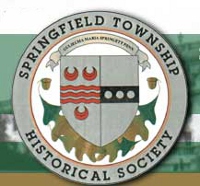 Philadelphia, PA
– BQ Basement Systems, the local authority for basement waterproofing and crawl space repair, is sponsoring the Springfield Township Historical Society's (STHS) endeavor to expose locals to the wonder that is historic Springfield through the first annual Trolley Tours of Historic Springfield. Reservations are now being accepted.
These trolley tours, beginning Sunday, May 22, 2011, will focus on the Revolutionary War and the Country Estates of Springfield. With the exception of a guided tour inside the Deshler-Morris house on the Revolutionary War/Colonial Tour, these tours will be narrated and will explore the history and exteriors of these sites.
The Revolutionary War / Colonial Era Tour
This tour will depart from the Black Horse Inn (1432 Bethlehem Pike, Flourtown) at 3:00 p.m. and will survey locations that played a key role in the Revolutionary War and the founding of the United States.
The Country Estates of Springfield Tour
This tour will also depart from the Black Horse Inn, but will instead begin at 1:00 p.m. Guests will learn about some of the many mansions and summer residences built in Springfield from the late 1890s through the 1930s.
Tour participants will have an opportunity to visit the STHS office, where there is a small display of pictures, artifacts and historical archives.
Tickets are $25 per person for each tour. For times of tours and ticket information, please call 215-233-4600 or visit www.springfieldhistory.org.
About BQ Basement Systems
BQ Basement Systems is a local basement environment specialist that has maintained its position in the top ten dealers of a 300 dealer international network known as Basement Systems, Inc. BQ has been an expert in their field for the past 16 years.